Cologne Center of Language Sciences (CCLS)
Cologne Center of Language Sciences (CCLS)
The Cologne Center of Language Sciences (CCLS) is a joint research centre at the Faculty of Arts and Humanities of the University of Cologne, established in collaboration of all institutes working in the field of linguistics or language-related studies, including the philologies. Our mission is to enhance and facilitate the communication and collaboration of linguists from all domains. With more than 230 members, the CCLS is one of the largest research centres at the University of Cologne and plays a major role in administrational issues concerning the language sciences.
In different settings, we are gathering our members in order to increase cooperation among them and to provide them with possibilities and support for the elaboration of new ideas and projects.
The CCLS especially supports students and junior researchers and assists all linguists in practical matters. No matter if you need an expert on a specific topic or some information about the administrational procedures in Cologne related with your linguistic research, we are always glad to help.
The main aim of our centre is to strengthen the interdisciplinarity within our field and to make room for the implementation of new methods and ideas, in academic teaching and research.
Aktuelles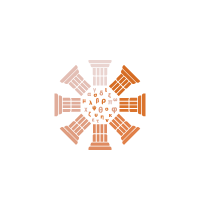 Postclassical Greek Network
April 22, 2022, 4:00 p.m.
Exploring the Greek language of the Postclassical period:
General theoretical frameworks and methodological approaches of the network
Presentation of the network's members
Overview of the network's programme and activities
In order to join the network activities and receive the Zoom link for attending the 1st meeting, please sign up to our Postclassical Greek mailing list. In case of questions and assistance visit the network's website or contact Dr. Giuseppina di Bartolo.
Adverbial clauses between subordination and coordination
May 20-21, 2022
invited speakers (confirmed):
Abralin ao Vivo – Linguists Online
The Brazilian Linguistics Association, Abralin, in cooperation with others organized the virtual event Abralin ao Vivo – Linguists Online. It's become a regular series, the purpose of which is to give students and researchers free access to state-of-the-art discussions on the most diverse topics related to the study of human language. Visit the website to find interesting talks.
Speakers from or related to the Cologne-based language sciences:
Archiv
A Germanic Sandwich 2022
17-18 March 2022
The 8th international conference on the contrastive study of Dutch, English and German, A Germanic Sandwich 2022, will be hosted by the Institute of Dutch Language and Literature at the University of Cologne on 17-18 March 2022.
Organisers: Ann Marynissen & Christian Gewering
The conference will be held online via Zoom.
Workshop NP-Deletion
February 9-10, 2022
Im Rahmen des Workshops NP-Deletion, der im Wintersemester 2021/22 gemeinsam von Klaus von Heusinger und Gökben Konuk angeboten wird, finden am 9. und 10. Februar 2022 mehrere Gastvorträge statt, zu denen wir herzlich einladen. Die Zugangsdaten zu den online über Zoom gehaltenen Vorträgen bekommen Sie über die CLIP-Mailingliste oder auf Anfrage an Gökben Konuk.
09.02.2022 | 16:00-17:00 (CET) Phoevos Panagiotidis (University of Cyprus)
09.02.2022 | 17:30-18:30 (CET) Andrés Leandro Saab (Universidad de Buenos Aires)
10.02.2022 | 16:00-17:00 (CET) Jason Merchant (University of Chicago)
10.02.2022 | 17:30-18:30 (CET) Frederike Weeber (University of Cologne)
Workshop Conversational Priming in Language Change
December 3-4, 2021
The workshop Conversational Priming in Language Change takes place in the Main Building in Lecture Hall XIII (Hauptgebäude, Hörsaal XIII), 3-4 December 2021. The organizers have decided to additionally offer the possibility to participate via Zoom. Registration is not required.
Follow this link for the full program.
Formal Diachronic Semantics (FoDS) 6
Formal Diachronic Semantics (FoDS) is a venue dedicated to work in semantic change carried out within the paradigm of formal semantics/pragmatics. The 6th FoDS will be hosted by the Institute for German Language and Literature I – Linguistics at the University of Cologne, on September 6-7 2021.
Invited senior speakers (confirmed):
Invited student speaker (confirmed):
Deep Learning for Language Analysis
Virtual summer school | Aug 30 – Sep 3, 2021
The summer school addresses students and doctoral candidates from Linguistics and Digital Humanities, as well as other fields that are involved with the application of machine learning techniques. Participants can choose between two alternative tracks:
Deep Learning with Audio & Speech Data, given by Paul Wallbott (Fraunhofer IAIS)
Text Analysis with Deep Learning, given by Nils Reiter (UoC)
You can apply by July 19, 2021.
LingCologne2021 Multilingualism
The full program of keynote speakers and posters at LingCologne2021 has been published. Registration for the conference is free of charge and open until 30 May.
Research in Cologne
Key Profile Area VI Skills and Structures in Language and Cognition
Among other things, the KPA VI explores the challenges of human communication in terms of success and failure, and strategies for managing these challenges.
XPrag.de
Since 2014 the priority programme 1727 XPrag.de - New pragmatic evidence based on experimential evidence is working on new experimentally-based pragmatic theories.
CRC 1252 Prominence in Language
More than 60 members are currently affiliated to CRC programme 1252 Prominence in Language (DFG).